"There is only one happiness in life - to love and to be loved."
-By George Sand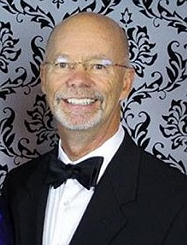 I'm an ordained Pastor and have been performing Weddings, Funerals, and Special Ceremonies since 2000. I absolutely love to get to know people and listen to their stories. I love the interactive process of collaborating with people to design and perform ceremonies that are both meaningful and memorable. My style is one that incorporates your wishes with just the right amount of humor, story-telling, and professionalism.
I have served in both large and small churches in Colorado and Illinois. I'm now concentrating solely on performing custom-tailored weddings and caring funerals here in the greater San Diego area where my family resides.
I am married and have two adult sons, two adult daughters (in-law), and five grandsons. When I'm not meeting with people to perform a ceremony, I enjoy my family and the many outdoor activities that Southern California has to offer.
Please feel free to contact me to perform your wedding, funeral, or special ceremony.
"I cannot say enough wonderful things about Pastor Scott Allen and the amazing role he played in our wedding and premarital counseling."
- Danielle (Pittsburgh, PA)
"He listened to our specific requests for the ceremony and made sure to incorporate them. It was a pleasure having him as our pastor."
- Chris (Carlsbad, CA)
"Our wedding was the most incredible day of our lives and it absolutely wouldn't have been the same with any other officiant at the helm."
- Jason (San Diego, CA)